Securely attach to God & experience the embrace of His nearness
(Download Printable Version)
"The name of the Lord is a strong tower; the righteous man runs into it and is safe."
Proverbs 18:10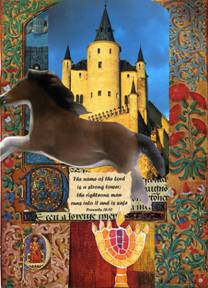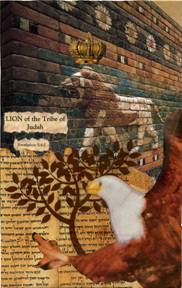 (Inspired Collage™ cards are made from recycled images and are for personal enrichment.)




Inspired Collage™ God Attachment Workshop:



Throughout life's journey, being able to find refuge and security with God is a key to peace and wholeness.   During this workshop you will learn about the 4 Attachment Styles we learn in childhood (Secure, Avoidant, Anxious & Fearful) and how this affects your current attachment relationship with God.  In order to more securely attach to our Father who loves us, we will be meditating upon the names of God as a vehicle to draw us nearer to Him.

In ancient times a name carried significant weight.  By using the creative mode of collage you will create scripture meditation cards and experience the power of God's names.  This collage workshop will help you to attach to a secure relationship with the living God. (See photos of this experience and cards made from past workshops.)

I look forward to witnessing your exchange from being insecure to secure with the living God. Join with others who desire to create a deeper connection with God.

Love and Blessings, Peggy Burns, MFT



The "God Attachment" Journey ~ Part One
How we attach as a child
"Am I worthy of Love?" "Are others capable of loving me?
Review of Attachment Styles
Hope for change, "He turned the desert into pools of water and the parched ground into flowing springs" Psalm 107:35
Let God be our "Secure Attachment – Base"
The "God Attachment" Journey ~ Part Two
Prayer ~ Inviting the Holy Spirit to join the process
Self Exploration
Seeing in pictures ~ creating a Visual Journal
Gathering Materials
Creating Collage Card


The "God Attachment" Journey ~ Part Three
Explanation of Journaling Techniques
Meditation: From ancient times Christians cultivated a practice of meditating. You will learn 4 movements of Christian meditation. (1. The Reading 2. Reflecting 3. Responding 4. Resting)
Blessing Circle ~ Sharing your experience and card



The Inspired Collage™ Process:



Inspired Collage™ a mini retreat – a spa for the soul. It is a kaleidoscopic blend of practices inspired by Scripture, journaling, meditation, and love for beauty and art. Through the power of images and self-discovery you craft your visual life-journal, creating deeper intimacy with God, yourself and others.  Each collaged card is made from chosen scripture, magazine or other found images, your own personal photos, and any other piece of found art.



God Attachment ~ Intimacy with God Workshop



During the workshop a feast of images will be provided.  You will find yourself gravitating toward images that have a personal meaning for you. Through a process of discovery and revelation, adding and subtracting, a larger story, an illuminated image emerges from the layers.

What you can bring to the class:  You may have your own favorite scissors, magazines, or beautiful images. Cards can be enhanced with personal photos, found art or any scrapbooking materials you enjoy.